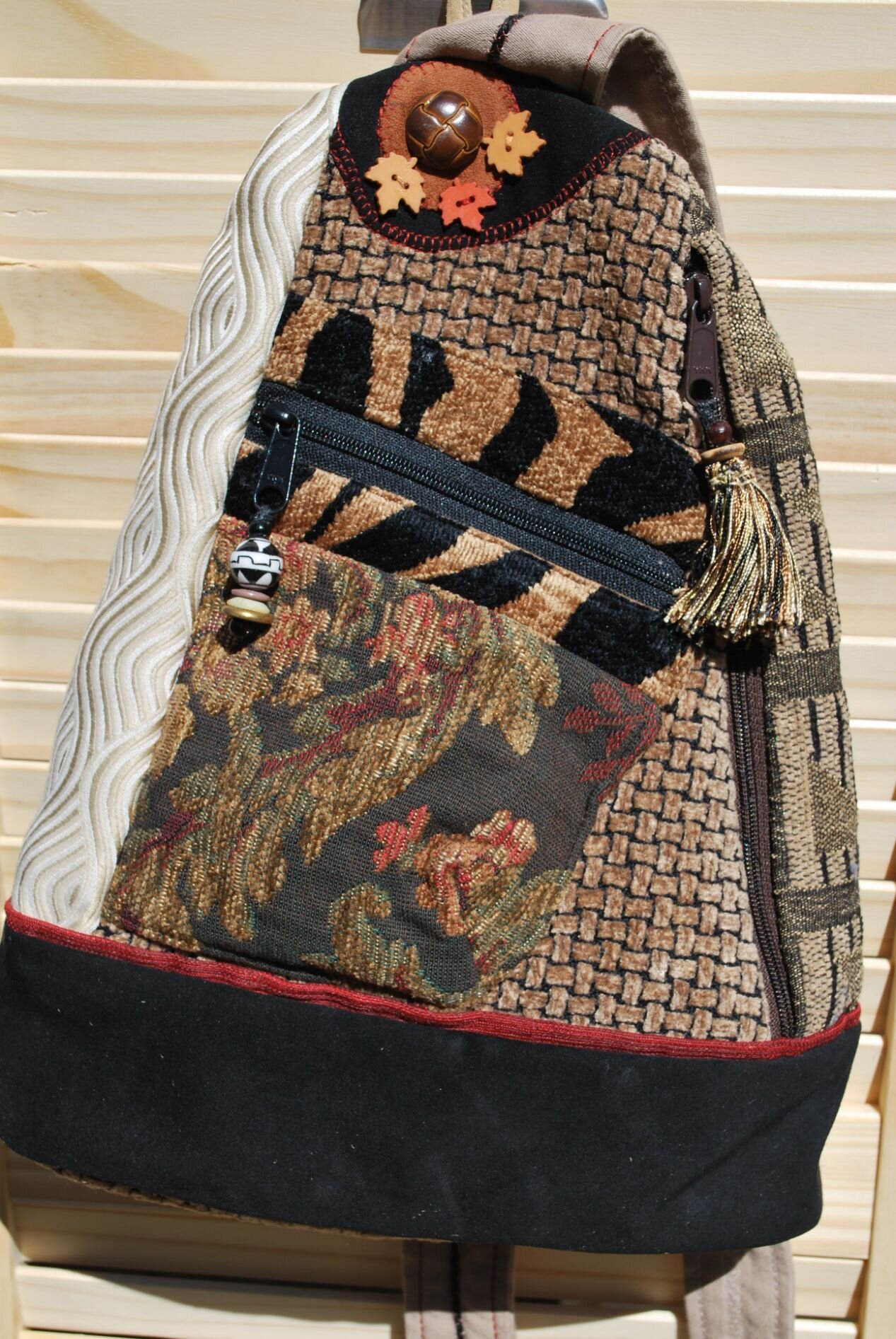 Sienna - sling bag
The rich tones and embellishments of SIENNA depict autumn in a functional package. The designer decor fabrics feature differences if texture, pattern, and color.
Length of strap is adjustable and can be worn as a sling or crossbody bag.
The main compartment is accessible from the right hand side by a zipper. On the opposite side on the back there is another zippered compartment that sits flat. Pocket sizes are: Front – 6" x 6"; Main – full size of bag; Back – 10" wide tapering to 4 ½" at the top.
Dimensions:
14" tall

11" wide at bottom tapering to 6" at the top

4" deep